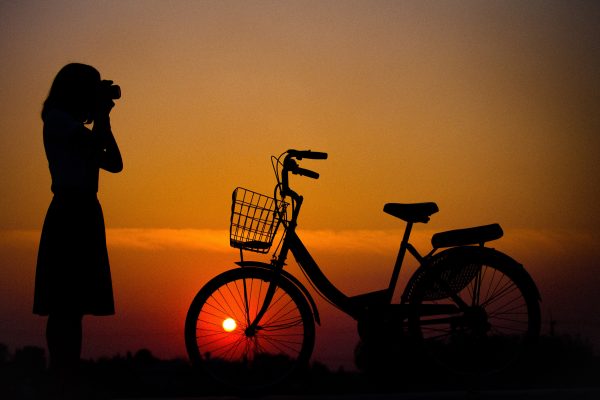 03 Oct

Photography courses autumn – winter 2019

For this autumn-winter we present two new photography courses, one for beginners and one for advanced level.
INTRODUCTORY COURSE IN PHOTOGRAPHY
Mondays, from 19 to 22 h from 14/10/19 to 27/01/20
This is a course designed for those who want to enter the world of photography and visual language. No previous knowledge is required, you just have to be willing to take pictures and learn. If you don't have a camera you can come with a mobile device.
In this course we work on three aspects on a theoretical and practical level:
Photographic vision: what a photograph is (the power of the still image), and how to enhance and develop vision as a photographer. We work on: composition, visual literacy, identification of aspects of image taking, point of view, framing, format, reading, …
Photographic technique: how a camera works, what lenses are, diaphragm, speed, depth of field, optical distortion, … …. We will learn about the capabilities and limitations of our equipment and how to use our tool correctly, whether it is a mobile phone or a camera.
Digital files and retouching: What is a file and what types of files are there; what does a retouching programme do, what elements can we modify in an image and why do we do it.
ADVANCED COURSE IN STUDIO PHOTOGRAPHY AND GENERATION OF ADVERTISING AND EDITORIAL IMAGES.
(Wednesdays from 7 to 10 p.m., from 16/10/19 to 29/01/20)
This course is divided into two parts. In the first one we will work on the technique focused on studio photography, to take advantage of the new photographic workspace of the Masia Bas and we will work with backgrounds, flashes, modifiers, … and we will deal with the basics of lighting with flash and with combination with continuous lights, and / or natural. We will learn the fundamental lighting schemes and capture systems suitable for studio work.
The second part of the course deals with how to generate editorial and/or advertising photos with real examples. In the course we will work with "concrete assignments"; we will take real photos for local businesses and companies. We will do three sessions with different objectives: photographing objects (studio); photographing spaces; and photographing people (fashion).
In the course we will design, conceive and conceptualise the session, select the spaces, the models, the colourimetry, the wardrobe, and take the photos, retouch them, and finalise them for the final delivery.
It is a course that will show us the usual and real work behind different sessions, generating images that companies can later use in their promotion.
WHO IS THIS COURSE FOR?
To advanced amateur photographers who want to deepen their knowledge of studio use and lighting – lighting in photography and at the same time learn how professional photo shoots are really done.
PRICE
75€
REGISTRATION
Registration at the Mercè Rodoreda library in Castell-Platja d'Aro.