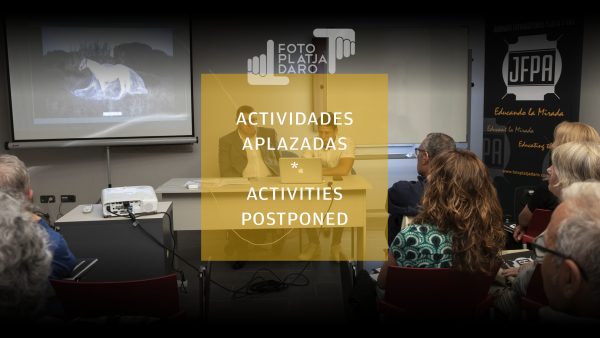 07 Apr

Postponement of scheduled activities

THE PHOTOGRAPHIC DAYS AND THE "EDUCATING THE GAZE" EXHIBITION ARE RESCHEDULED UNTIL OCTOBER

Hello! Due to the current situation and following the municipal indications, we inform you that unfortunately we will have to postpone the Castell-Platja d'Aro Photographic Days this year, as well as the exhibition of the winners and finalists of the Educating the Gaze competition. The current forecast is for October, but will be confirmed as we move forward.

On the other hand, due to complications that we are all suffering these days, the jury of the contest will need a few more days to finalise their vote, we will announce the finalists during the next week.

We hope that you are all well (as far as possible) and take the opportunity to take lots of pictures to document this special period, or that you can finally clean up all the pictures parked in your phone, computer or collecting dust or in boxes…
See you soon!