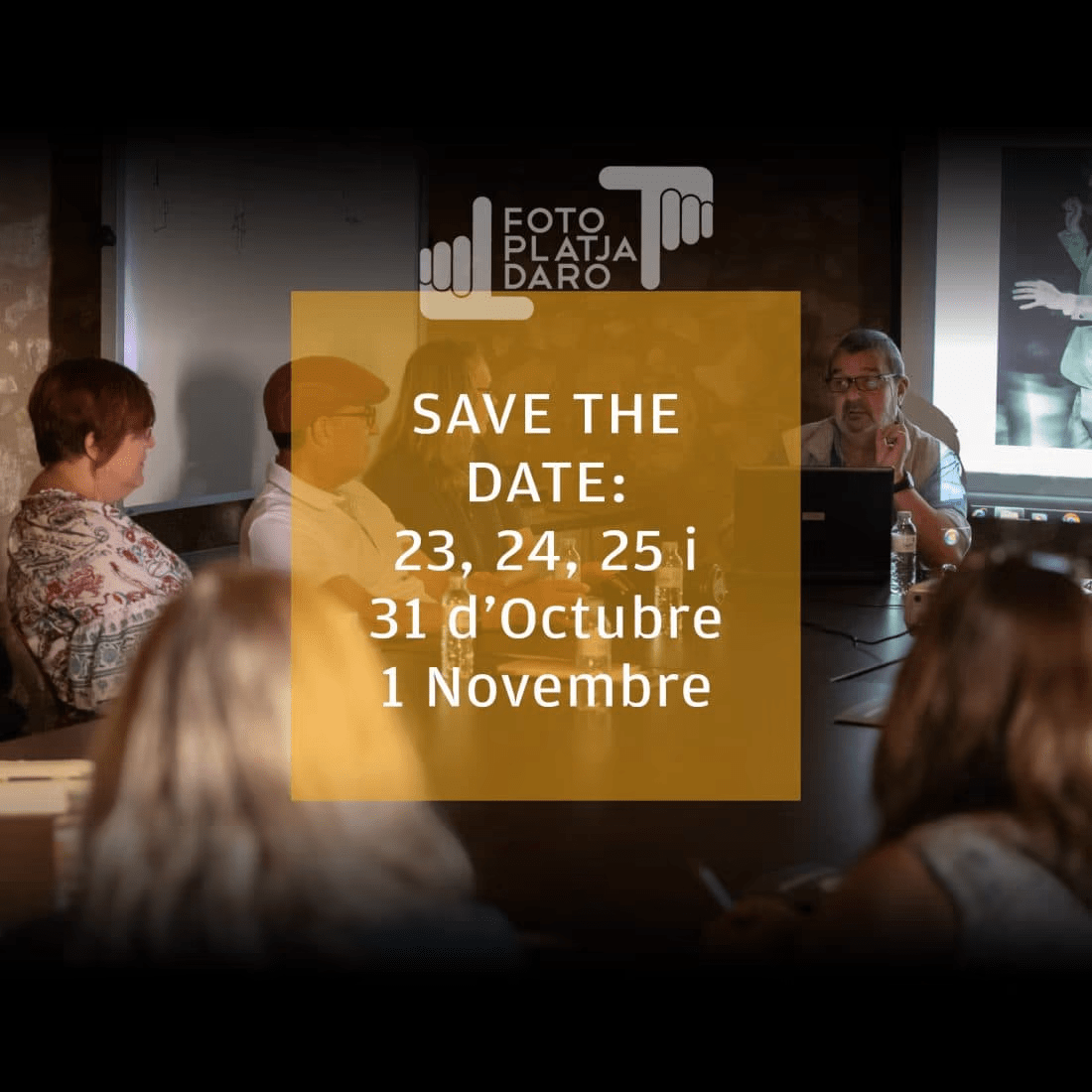 03 Oct

Photographic Days 2020

In this VII edition, we talk about "Beyond photography"
Castell-Platja d'Aro, October 03, 2020. We already have the program for the photographic sessions of Castell-Platja d'Aro 2020.

With the aim of continuing to educate the gaze and help photography lovers to consider this art from its many angles, in this edition we talk about «Educating the Eye : Beyond Photography «. In the workshops and conferences of this edition, the aim is to delve into a variety of aspects of before, during and after photography – beyond "squeezing the shutter".

goals
We intend that they broaden our gaze, make us more aware of ourselves and what we photograph, and give our works more depth. Like every year, we have invited artists from different disciplines and perspectives, some with a more established career and others with fresh perspectives that are sure to inspire us.

You can find the details of the sessions on the Conference page.

Free assistance with prior registration.