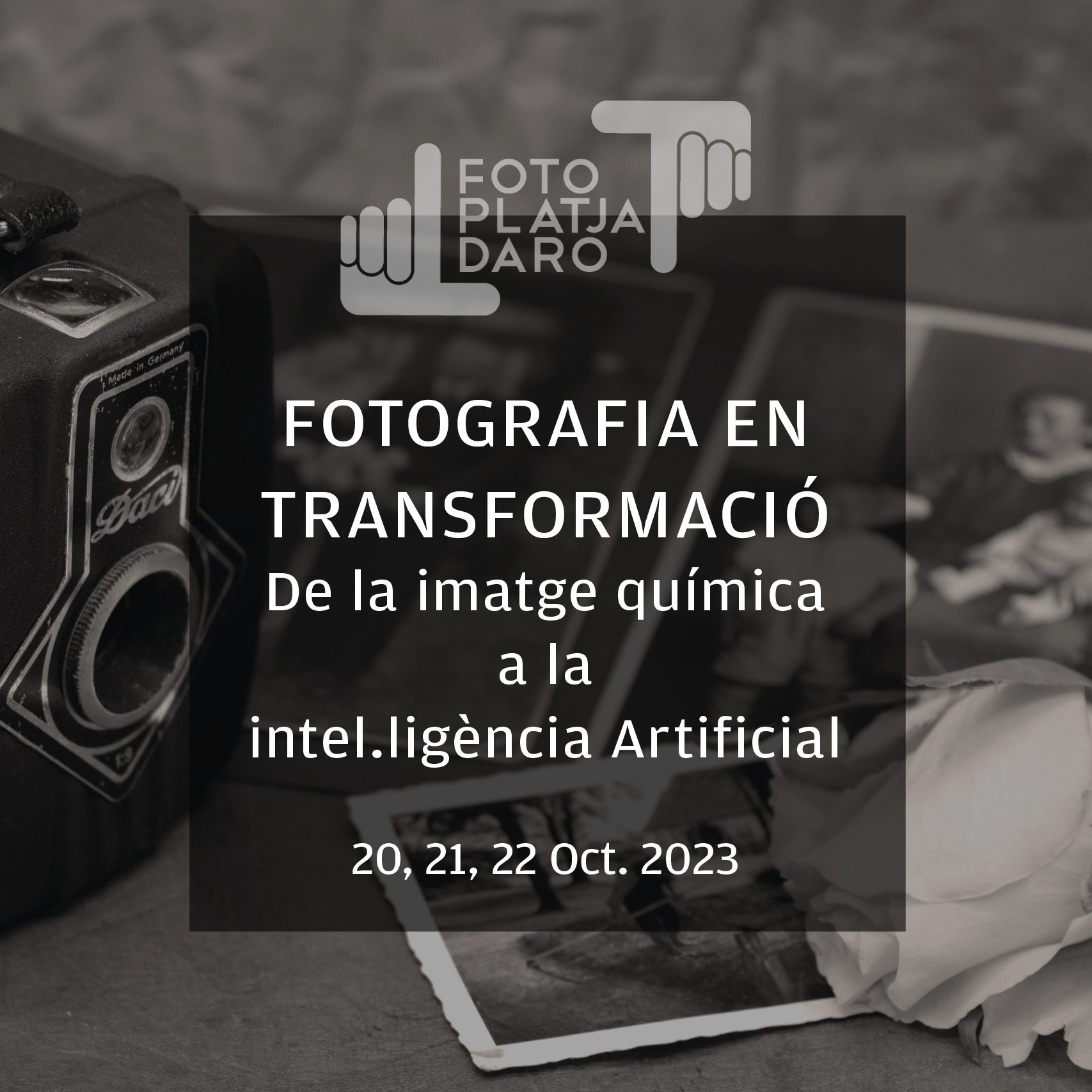 01 Oct

We open registration: Photographic Days 2023, "Photography in Transformation"
From chemical imaging to Artificial Intelligence.
From analog photography to digital photography with a camera, in a century. From digital camera photography to mobile photography, in a decade. From captures by the photographer, to creating "photographs" using artificial intelligence, in even less time.
The Photographic Days of Castell-Platja d'Aro i s'Agaró celebrate their tenth anniversary. When we began to outline the theme of this year's conference, we realized that in the last decade, the photographic market and the profession of photographer have gone through many changes in an extremely short time, which in one way or another affect us.
How has photography changed?
This year, we invite you to join us at the X Jornadas Fotográficas de Castell-Platja d'Aro i s'Agaró where we ask ourselves, and our speakers and participants, how the photography market and the profession of the photographer has changed.
We reflect on its impact on visual culture, on workflows, on technology and on how we see the future of photography.
We work with great professionals from diverse fields of photography (really, they are luxury this year!!), who share their point of view and their experience in our talks and workshops.
As every year, we hope to be able to contribute our grain to educate your look and that you can incorporate new knowledge into your daily routine, either with analog, digital or computational photography.
20, 21 and 22 October 2023
More information: pagePhotographic Days 2023.