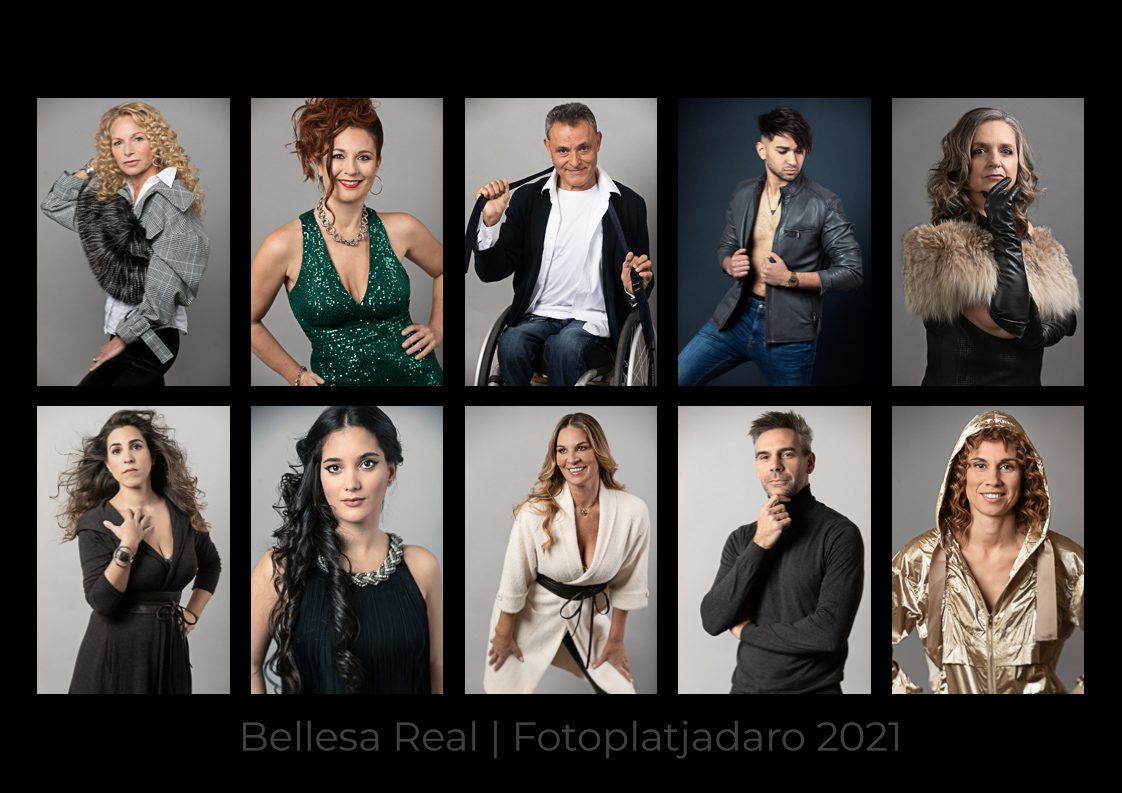 31 Jan

Real beauty? We can all be cover photos.
TEN "REAL" PEOPLE PARTICIPATE IN A SHOOTING TO BECOME A COVER PHOTO.
THE ACTIVITY AIMS TO REFLECT ON HOW "REAL" ALL THESE FACES ARE SO PERFECT THAT WE SEE DAILY IN THE MEDIA AND SOCIAL NETWORKS.
Castell-Platja d'Aro, 31 January 2021.
Is it real, this "perfect beauty" and everything we see daily in the press, networks, television programs,…? We wanted to reflect on this question, which has a very big impact on our self-perception, especially in younger people.
Within the framework of the theme "Photography, truth and credibility" of the 2021 Castell-Platja d'Aro and S'Agaró Photographic Sessions, the Mercè Rodoreda library has organized this one-day activity during the month of December 2021.
During the activity, 10 "real" people, men and women of very different types and ages, have been able to experience how, with the help of a team of professionals, any of us can be a "cover photo".
They have been able to live in the first person, like all these images of "perfect people" that we see every day, they are people with their real beauty, enhanced with some help.
An initiative of the city council of Castell-Platja d'Aro and S'Agaró and the Mercè Rodoreda library, with the support of the Educating the Eye Photographic Association and the collaboration of:
Diana Galí – makeup
Mar Frigola – SaldeMar image consultancy
Natalia Arbat – Iona Zen hairdresser
Diego Espada – Photography and BTS
Muriel de Jong – Photography
Clothing courtesy of:
Cocó Woman – Platja d'Aro fashion
Nü by Aura – Playa d'Aro fashion