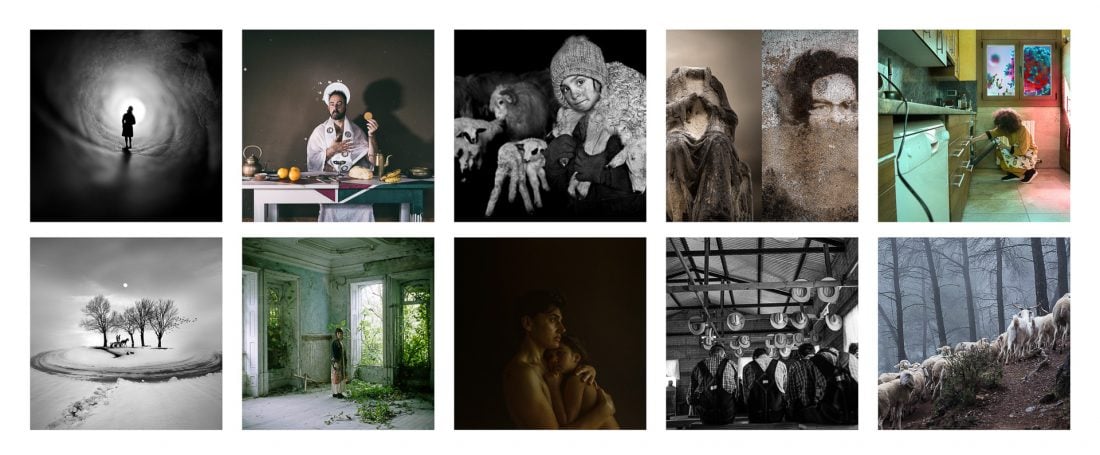 05 Jul

Finalists VIII Photo Contest Educating the Eye
WE REVEAL THE 10 FINALIST PROJECTS OF THE VIII EDITION OF THE COMPETITION.
Castell-Platja d'Aro, July 05, 2021.
Once again this year, the international photographic project contest " Educating the Eye ", organized by the "Mercè Rodoreda" library in Castell-Platja d'Aro, has been well received by amateur and professional photographers from 37 countries.
The jury, made up of 3 people related to different areas of the world of photography, has selected the 10 finalists among the 334 projects presented by 291 participants.
We present you the 10 finalist artists of this 8th edition;
Ana Sanchez Trip, "Untitled" (Cantabria)
Antonio Gutierrez Pereira, "Self-portraits in quarantine" (Vigo)
Diego Pedra Benzal, "Degradation" (Cornella de Llobregat)
Helena Aguilar Mayans, "Dreamers of decadence" (Olot)
Istvan Kerekes, "Shepherds from Transylvania" (Hungary)
Joana Casas Poves, "Finds that the confinement ens separi" (Vic)
Jorge Monaco, "Mennonites" (Buenos Aires, Argentina)
Katy Gomèz Lopez, "Transhumance, go and come between sidewalks" (Jaen)
Leyla Emektar, "White infinity" (Turkey)
Pilar Merino, «Imbalance» (Madrid)
Like every year, we have received a wide variety of works, from photojournalistic works to artistic and author projects. Interestingly, this year just over half of the authors have been from Spain.
We will personally contact the finalists to complete the data and other requirements. The 5 winners will be presented on July 20.