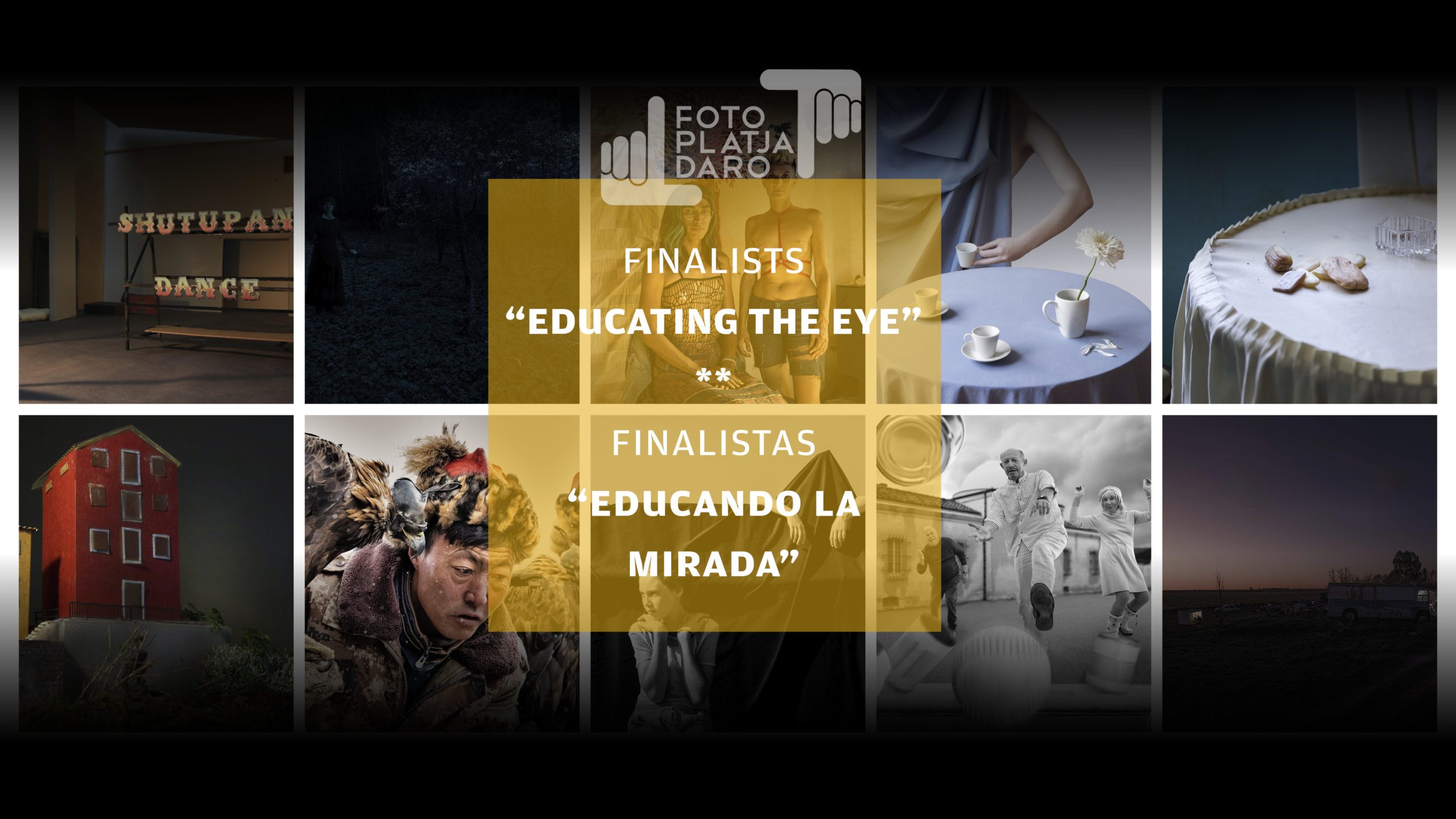 17 Jul

Finalists X Photographic Contest "Educating the Eye".

THE COMPETITION RECEIVED A TOTAL OF 353 PROJECTS FROM 296 AUTHORS FROM 38 COUNTRIES.


Castell-Platja d'Aro, July 2023. The jury of the photographic project contest "Educant la Mirada" has already finished its voting process and announced the 10 finalists.


Within the framework of the photographic activities of Fotoplatjadaro organized by the Photographic Association Educating the Eye, the Mercè Rodoreda Library of Castell-Platja d'Aro has once again organized this international photographic competition. With a total of 5,250 € in prizes, the contest aims to stimulate and financially reward the photographic projects of authors who are able to surprise and excite and convey their own vision of their personal world or what surrounds them.


As every year, the projects have been praised by the jury and the organization for their high creative, aesthetic or technical level and for their great socio-documentary value, which never ceases to amaze. Among the 353 projects submitted by local, national and worldwide authors, and pending verification of the final files, the jury has voted for the following 10 finalists:


FINALISTS OF THE 2023 EDITION (IN ALPHABETICAL ORDER):
Amalia Perez Alzueta (Spain), Female
Antonio Gutierrez Pereira (Spain), Where my memory dwells
Izquierdo-Mosso (Spain), Based on real events (?)
Javier Arcenillas (Spain), Al Sahra
Javier Pedro Fernandez Ferreras (Spain), Kazakh Hunters
Jean Pierre Verdier (France), Shameless forever.
Jorge Hector Monaco (Argentina), Cuerpxs Disidentes (Dissident Bodies)
Karina Birkbulatova (Italy), The Two Parallel
Rodrigo Illescas (Argentina), Las catedrales de la nostalgia (The Cathedrals of Nostalgia)
Yuri Pritisk (Russian Federation), They look at us

We will contact each finalist to check the original files and complete data. The winners will be announced on July 31.